Just a reminder that you have a few more days to enter my Chobani giveaway! Don't miss it!
One of the most exciting parts of beach vacations for me is the opportunity to read non-stop for an entire week. Call me lame, but I love nothing more than to lay around and read all day long. Can I be a professional reader? Is that a job? I want it to be one.I read a lot on our vacation to Mexico, and I packed away two Kindles to bring with me (my moms and my own).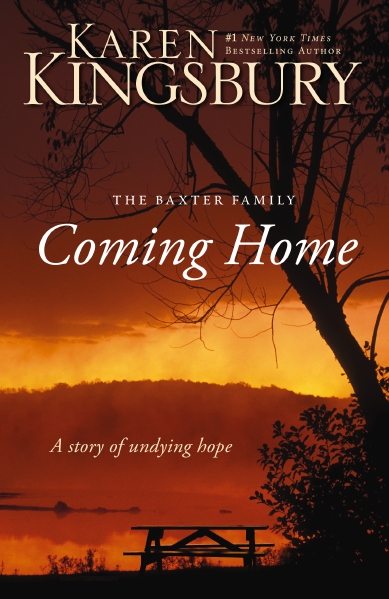 When my mom told me there was a new book out by one of my favorite authors, Karen Kingsbury, I knew I had to dive into this book right away. If you're not familiar with Kingsbury, you can't read this book… yet. First you have to get caught up with The Baxter Family, who Kingsbury has written a number of books about in her Redemption Series. Kingsbury has this ability to make you feel like you are family with her characters — you laugh with them, you cry with them, and at the end of the book you can't wait for the next one. This novel is exactly that — on the plane to Mexico, I was sitting with my head down and covering my face so others couldn't see the tears rolling down my face. How I have become so invested in Kingsbury's characters is beyond me, but her way of writing makes you feel the same emotions the characters are feeling. This is a must read — but catch up on her series first!
One Breath Away follow numerous characters when an intruder enters a small town school armed and ready. No one is aware of what this man's motive is, and no one is quite sure exactly who this man is. One of the main character's children are currently living with her parents in this small town while she is recovering from an accident that occured months previously. You will feel as helpless as she does when she receives a call from her 13 year old daughter that there is a man with a gun in her school, he locked her in the closet, and her little brother is still in the classroom with him. This book moves fast, and I couldn't put it down. A page turner for sure!
This novel took me a little bit longer to get invested in, but once I was, I couldn't stop reading. This novel takes place in rural Kentucky in the 1930's. A town that is basically run by the decision of the local preacher is turned upside down when 14 year old Kate Merritt finds a little girl named Lorena Birdsong on the porch steps of the church one morning. The town begins to fight over the well being of this young child and weaves through family secrets and troubles.
Now this — this was a book I could not put down the second I picked it up. The novel starts with Jack, a father of three and a husband to his devoted wife Lizzie, dying of a rare and terminal illness. Tragedy strikes and Lizzie is killed in a car accident one winter night. The family is torn apart between different family members, and Jack is left to die on his own. Miraculously, Jack finds the will to live and his illness takes a turn for the better. In just one summer, this family is torn apart and fights to be put back together. This novel made me laugh and cry, and I could totally see feel the suffering these characters were going through.
Let me preface this by saying that I LOVE Lynn Austin. All of her novels that I have read, I have absolutely fallen in love with the characters from the start. This one took me a long time to get into. Set in the 1930's, this main character, Alice, lives in books. Her life as a librarian in Blue Island, Illinois revolves around them. After going through a difficult period in her life, Alice decides to head to the mountains of Kentucky to volunteer at a library in need. Alice ends up finding herself kept in Acorn against her own will and living out an adventure she would only find in one of her beloved books. Once I did get into this book though, I really couldn't put it down!
This post should be in my "books" tab at the top of my blog — I have a lot of book reviews up there, so if you're looking for a good book to read, check it out!
Question: What's the best book you've read lately?