If there's one thing I love about summer (believe me, there's more than one) it is that I have much more time to read. I have always been an avid reader. In fact, I remember one time in second grade getting in trouble during a spelling test. I wasn't cheating — in fact, I was merely minding my own business. My fault? I was reading in between spelling words because the teacher was "going too slow for me".
I devoured books like there was no tomorrow — I used to love the 500 Reading Minutes incentive program Six Flags Great America hosted each year for schools. Read 500 minutes and get a free ticket? Don't mind if I do!
However, as I have gotten older, more and more tasks have gotten in the way of my love for reading. Summer is the perfect opportunity to crack open a book (or a Kindle) while tanning at the pool or on a long road trip somewhere exciting.
I've compiled a list of books I want to read this summer — it's a pretty long list. It only seemed natural to share these with you as I am currently tutoring a student from last year right now! Let's see if I can get through them all!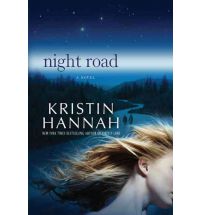 I actually already finished this Kristin Hannah novel. I am obsessed with everything and anything Kristin Hannah at the moment. These books are easy to read, fast paced, and Hannah does a fantastic job of weaving a story through others' perspectives. Other Hannah books to consider: A Winter Garden, Firefly Lane, Magic Hour, and Between Sisters.
     I have heard nothing but good things about this text from Donoghue. This story is about a little boy and his mother who live in a 11×11 room. It is their prison and they are being held captive by a man who Jack (the little boy) calls Old Nick. I've heard this book is gripping and emotional — and that Donoghue does a fantastic job portraying Jack's voice in this piece.
Did you read all three of the Sisterhood of the Traveling Pants books? I did — I was obsessed with them. This new book by Ann Brashares is basically a 10 year reunion of the Traveling Pants series. It follows the four girls and the twists their lives have taken since we last saw them in the third novel Brashares wrote. I am SO excited to read this book.
This book comes highly recommended. I've been meaning to read it for a while now. A husband and wife in India have a little girl, but to save her, have to give her away. An American doctor adopts the baby. This book weaves together the story of two families and cultures. Can't wait to read this!
 
Part of me is really scared to read this novel by Stein. I've heard it's a great read, but heart wrenching nonetheless. This story is told from the perspective of a dog named Enzo. I've always wondered what Charlie is thinking when "that crazy lady" (me") talks to him or scolds him for being naughty.
I love Lisa Scottoline. She is a great story teller, and I was hooked on her writing style when I read the novel Look Again and Think Twice. She writes thrillers — and Save Me looks like another one.

I've never read anything by Kwok before, but this story sounds so intriguing.  A Chinese girl and her mother move to the United States from Hong Kong after her father dies. Kim, the young girl, struggles to work in a factory and excel in an elite private American school. Another Asian-American novel I have read and loved lately is Hotel on the Corner of Bitter and Sweet. Excellent read!
I just came across this book when I was at Borders the other day. This tells the story of Ginny, a woman with Asperger's  Syndrome, faces struggles after both her parents die. Ginny's sister, Amanda, and her disagree about what to do with the home. Ginny begins cooking and finds comfort in it, and finds the recipes she creates can conjure spirits from their past.
Believe it or not, that is actually just a dent in the list of books I want to read. I better get cracking!
And… the winner of the 85 Mini Larabars is:
Eva! Please email me your mailing address, and I will get those Larabars shipped to you. And I might be able to work in some more grocery posts for you!
Question: What are some "must reads" on your summer reading list?