Gah, I have so many books to share with you that I have seriously lost count. I love my phases with reading. There are some weeks/months that I don't even pick up a book, and other weeks/months where I devour books by the second. I've been in the latter stage for a while now. 😉 I usually only highlight 2-3 books in each Recently Read Post, but I can't resist sharing 4 with you today.
I got this book for free off of Amazon – I can't remember why it was free (some promotion or something?), and for being free, it was pretty good. I can't say that if I had paid for it I would have the same tone though!
This book follows Lilian, a woman who accompanies her mother in law on a once in a lifetime trip to Fiji, and David, a corporate businessman for the company Lilian's mother in law won her trip from. During the flight to a different island, something happens to the small plane they are on, and it crashes into the ocean. There are survivors though, with Lilian and David being two of them.
The novel passes back and forth between their time in which they live stranded on an island (for about 2 years!) as well as their current life back with their families. What was interesting to me was reading about how Lilian and David acclimated back to their everyday lives. I did enjoy this book, but I'm not sure I would have paid full price for it!
The Silent Sister by Diane Chamberlain
This book was SO GOOD. I kind of wish that going into this book that the synopsis didn't give so much away because I feel like this book would have had many more unanswered questions until about a third of the way through.
Riley, twenty five, has recently lost her father to an unexpected heart attack. Her mother died when she was 18, and her brother who suffers from PTSD from being in the Army is unreliable and short tempered. That's not all though – when Riley was only two years old, her oldest sister, Lisa, committed suicide after being charged with the murder of her violin teacher, Steven.
Needless to say, Riley feels completely alone. While going through her father's things, Riley begins uncovering her family's secrets and quickly realizes most of her life has been filled with lies. Riley discovers that Lisa is actually alive somewhere and living under a new identity. This novel follows Riley and her unrelenting desire to find out everything she can about her family's past as well as finding her sister, Lisa.
I won't lie – once I started this book, I had everything all played out in my head. I already knew how this book was going to end, and I had figured all the secrets out. That didn't stop me from continuing to read and seeing if I was right though! This was a definite page turner, and I loved how Chamberlain told this story.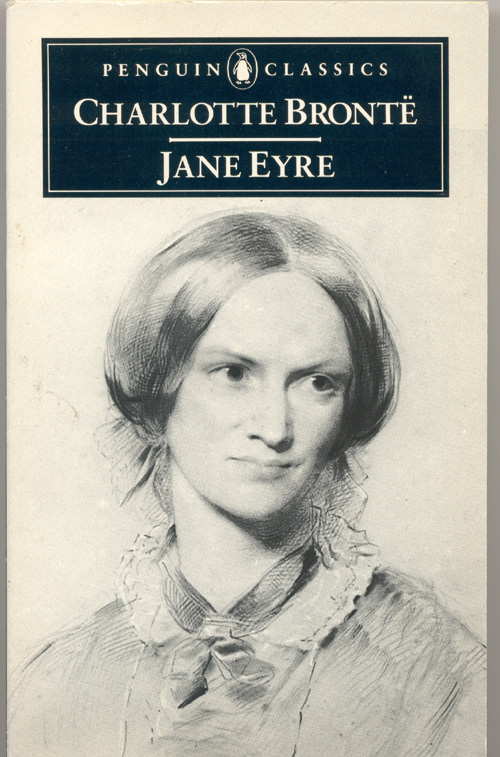 Surprised by this one? I sure was.
About a month and a half ago, I was looking for something to listen to in the car, but I also didn't want to spend any money. Did you know that most classics are free audiobooks? I downloaded Jane Eyre, and it was quite pleasant to listen to. British accents are never a bad thing, folks!
What really surprised me was how much I loved this story. I don't think I would have the patience to actually read this book, but listening to it was a different story since it kept me focused and my mind couldn't wander on other things.
This book follows Jane's life for about 20 years – starting out as an orphaned ten year old who lives with her aunt and three cousins. Jane's Aunt Reid makes it quite certain to Jane that she is not wanted and is only being kept in their posh lifestyle because she made a promise to Jane's uncle before he died when Jane was a baby.
Jane Eyre is a passionate, independent, inquisitive character, and I loved following her journey – first to a school for orphans, then to be a governess, and other journeys along the way. There is plenty of drama along the way in this story too – love, loss, and family quarrels. I absolutely loved it!
What Alice Forgot by Liane Moriarty
I absolutely ADORED this book. I have read two books by this author before, and I love her more and more with every novel I finish. Alice, a middle aged suburban mom in Australia, wakes up after hitting her head at the gym and cannot remember the last ten years of her life. In those ten years, she has had three children and her personality has completely changed from the 29 year old woman she DOES remember. This story follows Alice and her attempt to uncover her life from the past decade while she heals from her concussion. This book was so interesting, and while this character did not have Alzheimer's, it gave me a glimpse into what some people with Alzheimer's would deal with on a daily basis. So, so sad.
I would HIGHLY  recommend you read this book!
For more book recommendations, check out some previously posted "Recently Read" posts.
Recently Read: January 2015 Part 1
Recently Read: January 2015 Part 2