Disclosure: This post may contain affiliate links. If you click them and make a purchase, we may earn a commission. It helps up keep our content free.
Home delivery diets have become the gold standard for modern-day nutritional plans. Whether the goal is to lead a healthier lifestyle and/or become slimmer, there is nothing better than having a fully tailored meal plan delivered to your front door throughout the year.
This is why more and more people are starting to look towards home delivery diets such as OPTAVIA and Nutrisystem.
This comparison is going to take a look at both programs, compare their features, and list which one stands out more for your needs.
Features Comparison
Nutrisystem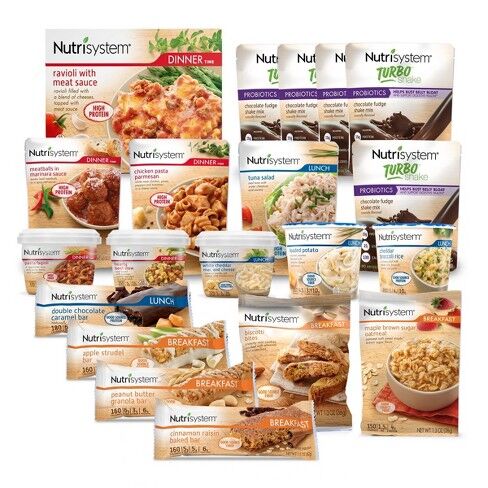 The diet plan (read our review) is spread across 4 weeks and you can continue to add to this plan with time. In general, the program is going to be built across these four weeks and you are going to have more than enough portions to eat every single day.
This includes having information regarding how the foods have to be split when they should be consumed, and how they're going to improve your body composition.
This is pertinent information when it comes to staying healthy.
There are several foods to choose from (160+) making it easy for those who are looking for the right blend of foods during the day.
The portions are split between:
This is ideal for anyone that is serious about eating different foods and wants as much variety as possible.
The program comes with a well-rounded app that is easy to set up and will offer tremendous support throughout the day. Whether it has to do with going through fun-filled facts or complete online puzzles, you will be able to do this and more through the NuMi app.
Nutrisystem has taken the time to develop an app that is fun to use and is going to add to your experience right away.
OPTAVIA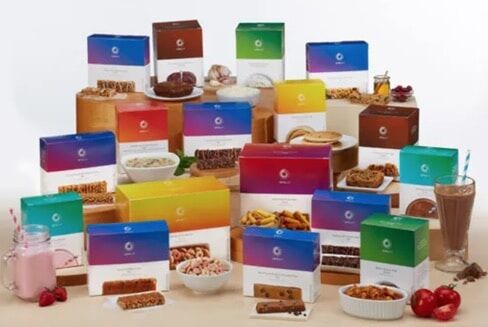 Each food kit is personalized to make sure it has a wonderful selection of foods to choose from. OPTAVIA has spent years working on refining these kits and making sure they are up to par with modern weight loss requirements.
This makes it easier to use, efficient, and safe while providing a good amount of nutrients in each serving.
The simplicity and quality of these kits stand out and remain impressive throughout the period.
OPTAVIA provides a short 3-week plan that has several meals spread throughout the day. These meals come in the home delivery kit that is provided to you beforehand. This is a comprehensive kit that includes a variety of meals to choose from.
The plan is split based on specific goals to ensure members get what they are on the lookout for.
All of this information is fine-tuned by your diet coach that is assigned on day one. They will make sure it is tailored to your needs and the 3-week plan works out as intended.
The kit includes a wonderful selection of foods to choose from and each one is going to be filled with high-quality ingredients.
Whether it is the onion sticks or the protein shakes, there is something for everyone in these kits. The variety is something that stands out and will become noticeable as the diet continues.
With these many choices to go through, it's easier to customize the diet with the help of your assigned coach. They will take the time to learn more about what you prefer and then further fine-tune the diet to meet those requirements.
It is the diet coach that is a unique aspect of what OPTAVIA can offer from day one. The diet coach is going to be assigned to you and will continue to work on the meal plan along the way.
Menu Comparison
Nutrisystem
The Nutrisystem menu is robust and encompasses a wide variety of options to choose from. Over the years, their home delivery diet program has expanded and now includes a selection of frozen and non-frozen foods. This makes it easier to customize the monthly diet down to the last meal.
The menu includes items such as:
S'Mores Pie
Vegetable Frittata
Chicken with Apricot Glaze
Double Chocolate Muffins
Hamburgers
Grilled Chicken Sandwiches
The selection of options are tremendous and ensure everyone can tailor what they are eating right away. This makes it easier to go through with the diet and feel good about it at the same time.
See Nutrisystem's full menu at their website.
OPTAVIA
OPTAVIA also does an exceptional job of cultivating a high-end menu of items that will be a joy to eat throughout the 3 weeks. If the goal is to have a good meal every single day then OPTAVIA does a wonderful job of creating something empowering too.
Roasted Garlic Creamy Smashed Potatoes
Honey Mustard & Onion Sticks
Caramel Delight Crisp Bar
Homestyle Chicken Flavored & Vegetable Noodle Soup
Wild Strawberry Shake
OPTAVIA has a good number of options to go through and each one has something unique to it. The taste is also excellent making it a good fit for those who want quality.
In the end, both have quality menus that aren't going to leave you wanting more. It comes down to how everything else is packaged together, which will make you sway in one direction or the other.
Coaching Comparison
When it comes to coaching, both home delivery diet programs take a different approach. With Nutrisystem, you are getting a tailor-made app that is going to guide you through the process. You are also going to have the opportunity to reach out to a specialized coach via chat or phone.
This line is always open and you can contact someone with expert knowledge whenever you have a query.
On the other hand, OPTAVIA has a refined coaching experience and they charge you for this in the overall price.
OPTAVIA goes for a specialized one-on-one coach that is going to know about your diet. The diet coach is going to go through the nitty-gritty details step-by-step to make sure it works in your favor. This is far more customized and is a win for OPTAVIA.
Price Comparison: Is Nutrisystem or OPTAVIA Cheaper?
Nutrisystem
BASIC – $8.57 Per Day
UNIQUELY YOURS – $10.36 Per Day
UNIQUELY YOURS ULTIMATE – $12.50 Per Day
Check current Nutrisystem prices
OPTAVIA
Optimal Weight 5&1 Plan
$400-$450 for 119 Services (3 Weeks' Worth)
$13-$15 Per Day
When it comes to pricing, there is a distinct difference between the two home delivery diet programs. Nutrisystem has been doing this for a long time and has taken the opportunity to reduce their "per day" costs significantly. For those who are looking to go with a well-rounded, efficient program that isn't expensive may find themselves looking at Nutrisystem first.
OPTAVIA isn't a bad fit and does provide a good number of features, but from a pricing perspective, it does cost a pretty penny and this is something to account for.
If you are on a tighter budget, the added amount on top from a per day perspective is going to leave a dent in your budget, and Nutrisystem may be the better option.
Summary: Our Winner?
Nutrisystem and OPTAVIA are both wonderful options, but Nutrisystem stands out just a little bit more. With its affordable pricing options, extensive menu, and a long history of success, this is a trusted program that is going to yield great results.
The Top Choice is?
Everything about Nutrisystem is refined ensuring members can easily get started. It isn't going to get in the way of what you are doing and it's going to become a much-needed addition to your lifestyle.
This is the power and beauty of Nutrisystem once it is implemented into your routine.